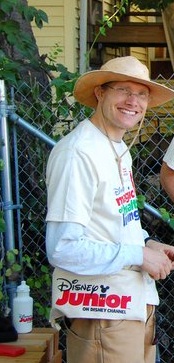 I was born in April 1974 to Louis and Barbara Klauder. I received my K-12 education from the Delaware County Christian School. I was exceptionally fortunate to have an early diagnosis of dyslexia and indebted to many teachers and therapists who helped me to find a path to success in my education journey. I received a Bachelor of Science degree in Geology from Wheaten College (IL). I have worked in computer systems administration since 1997. I am currently employed as an IT Manager.
I moved to Boston in 2000 and purchased a home in Chelsea in 2002 desiring to stay near the city and valuing public transit. I grew up in a suburban setting but valued the diversity and sometimes gritty nature of urban life.
I have severed on the Chelsea School Committee in the past and believe that local is best when it comes to governmental decision making. There is a link on the links page in case you desire to obtain connection information for your local government.
I believe we need education not indoctrination. Monetary and nutritional history are two of the areas that I believe are not covered properly at present due to some rather large corporate interests. Without information informed decision making is not possible.
Our family currently attends at First Congregational church in Revere. I enjoy many outdoor activities including biking, hiking, climbing, canoeing, sailing, running and competitive target shooting. I also enjoy taking in audio books from the Boston Public Library.
---
Content Copyright Charles F. Klauder. All rights reserved.